Single Side Pak Rax for the Jeep JL (2018-Present)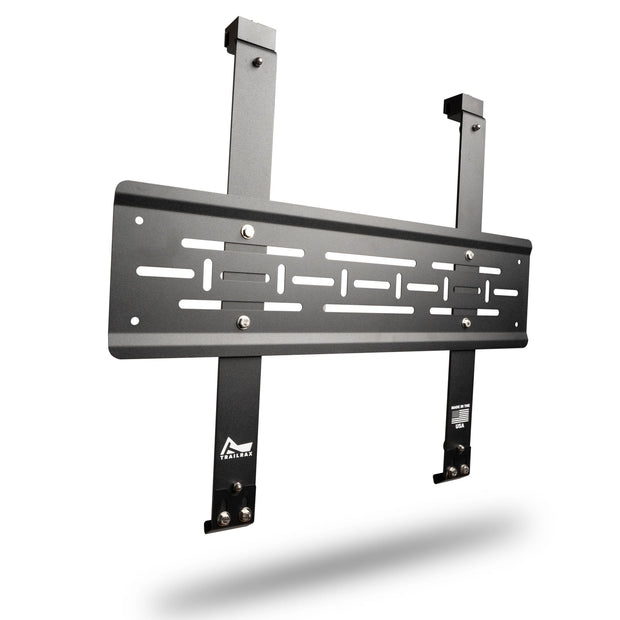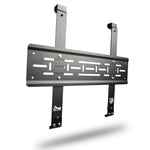 Single Side Pak Rax for the Jeep JL (2018-Present)
SINGLE SIDE OPTION!
Do you ever go off-roading and wonder if you'll have enough gas or storage? Pak Rax eliminates this concern! With a maximum of 8 extra gallons of gas or 60 lbs of equipment, you can be the hero on the trails! This means you can go longer and farther without worry. Pak Rax will stay firm and snug up against your rig and will not extend out beyond your mirrors. Thereby keeping the bracket system and storage devices safe. For those seeking overland adventure, this product is for you!!
All new JL version does NOT require any drilling. Easy to install. Great Substitution or add-on to a roof rack system.
We use a 5-stage Iron Phosphate wash on our metal before we add a zinc rich primer on all surfaces and angles of the metal. We then top off the product with a fine texture black powder coat.  
ATTENTION: This Pak Rax is sold in This Pak Rax is a single-side version and ONLY comes with one side, This does NOT distribute weight properly compared to our full kit.
Designed for Jeep Wranglers 2018 both 2-door and 4-door (MUST have hardtop) Yes, it will fit with the Sky-one touch hardtop
Powdercoated satin black
Holds up to 60 lbs
Easily removable
Minimal installation time
Highly recommend a "self-venting spout" for your fuel cells
NOTE: the DLX/LOX combo is 2 Rotopax non-locking mounts and 2 Rotopax locking mounts.
What's in the box?
2- JL Pak Rax arms
1- Mounting plates
2- JL Pak Rax clips
2- JL rain gutter blocks
All required hardware needed
RotoPax Products are not included.
Great mounting solutions for any accessory like Powertanks, Pro Eagle Jacks, Krazy Beaver tools, storage boxes, and etc.
Disclaimer: slightly obstructs visibility on driver and passenger mirrors. May cause damage to the hardtop or body if installed improperly.
To ADD RotoPax to your kit you will need to add at least 2 DLX mounts and the amount of desired gas cans. A popular combination is 2 LOX, 2 DLX, and 2 gas cans. Add desired items to the same cart to be shipped with your Pak Rax.
SKU - TR-PR-JL-S